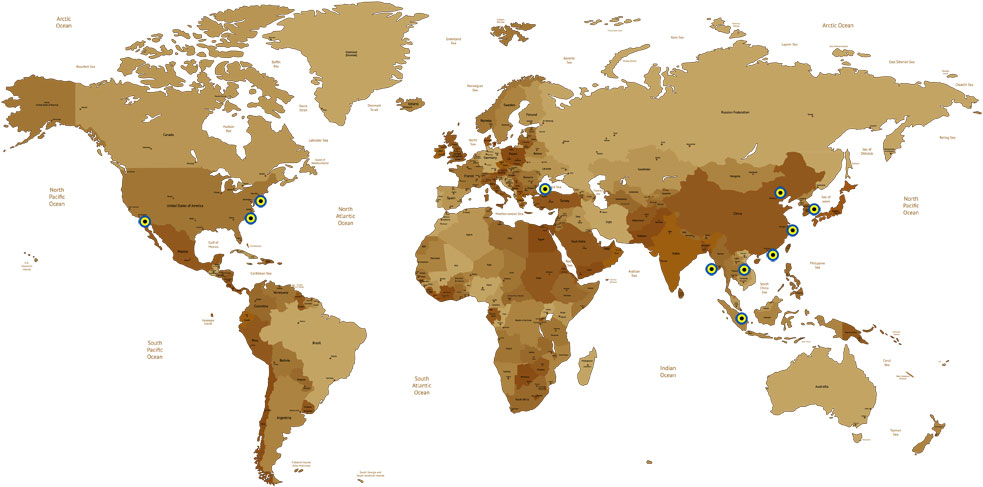 About Us

With a perfect blend of expertise, experience and alliances, ASR Global laid down its first stone in the year of 2007 as a Custom Handling Agent. The prime objective of this brainchild of Mr. Arun, is to serve its clients with optimum solutions that efficiently resolve their specialized EXIM (Export-Import) and logistics challenges. Treating every customer exclusively, ASR gives most friendly environment including sharing every ground real-time movements & update, so that the customers can get whole new experience of Logistics.
Since the day of its commencement, ASR is able to garner a positive image among the customers due to state-of-the-art facilities and expertise in area of operations. With our ultramodern office and well maintained warehouses, we are capable of processing our consignments in an efficient and prompt manner. ASR's extended distribution network along with the fleet of vehicle capacities owned enables in delivering client's consignments on a 24 x 7 x 365 basis. Further, our strict adherence to legal formalities, accurate & complete documentation, and maintenance of confidentiality are some of the distinctive characteristics that give us an edge over our counterparts in the market and become preferred business associates across global clients.
Working with an efficient team of industry experts, ASR is capable of handling varying consignments, regardless of size from any point of departure to final destination. Moreover, the extensive experience and industry knowledge of our professionals assists us in gaining the complete understanding about client's requirement and accordingly offering solutions that are a balance of cost and efficiency. Combining the efforts of our professionals and sharp business acumen of Mr. Arun, we have been able to offer customized custom clearance, freight forwarding and warehousing services to the clients.
Growing by leaps and bound, ASR today has established its significant position in this competitive market and become a distinguished name to rely upon.
Our Vision
"To be recognized as an innovative, service oriented and execution-efficient company in the logistics business."
Our Mission
"To strengthen our key areas of services by continuously enhancing our capabilities along with an adaptable and flexible approach towards all stakeholders. Pre-empting customer's concerns, pushing boundaries and performing beyond the expected is what we seek and aspire as a service provider."
Our People

Our organization firmly believes that quality of the services provided by any organization majorly depends upon the pool of talent they have and we are blessed with a team of skilled and experienced professionals to serve to its clients with utmost efficiency, ASR has stringently developed a team of industrious professionals who have a perfect understanding of the core concepts of the projects. Working in praising harmony, our professionals thrive to provide our clients tailor made solutions meeting all the critical requirements with perfection. It is due to the unending efforts of our professionals that we have been recognized as a one-shop stop for availing all kind of logistic services featuring efficiency, promptness and reliability.
Maintaining the quality of the services, our professionals also maintain complete transparency with the clients to gain their trust and establish strong rapport with them. Well versed with the intricacies of the logistics & freight forwarding industry, our professionals also make use of advanced technical approach to meet new challenges of the customers. Moreover, to upgrade the skill set of our professionals and to make them abreast with the changing world, ASR conducting various vocational programs and trainings.
Consistently upgrading our people and services, ASR gives courteous and prompt attention to your single piece or bulk consignment and delivers the best output.